Truth, Racial Healing & Transformation Kalamazoo, hosted by the Kalamazoo Community Foundation, is a community-based movement to bring about transformational and sustainable change to address the historic and contemporary effects of racism.
The TRHT framework is inspired by truth and reconciliation processes that have taken place around the world, and it addresses issues ranging from cultural to more tangible transformations in institutions and policies.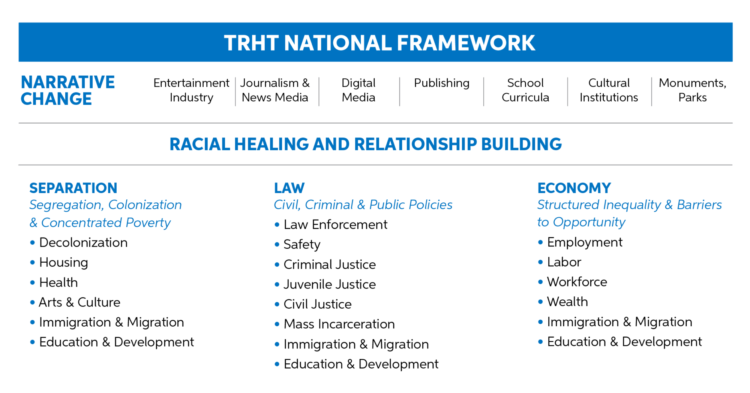 Kalamazoo is one of 14 sites hosting this innovative work with more than 150 individuals and organizations have been engaged locally so far.
The TRHT Endowment is our community's only permanent source of funding to sustain efforts to dismantle racial inequities.
Get Connected
Get in touch with Frances Vicioso, or any member of the TRHT Team, to join the transformation work happening in Kalamazoo.
TRHT STORIES
2017-2020 Impact Report
Learn how TRHT has grown its network, created core programming and catalyzed partners to reimagine a community free of racism.