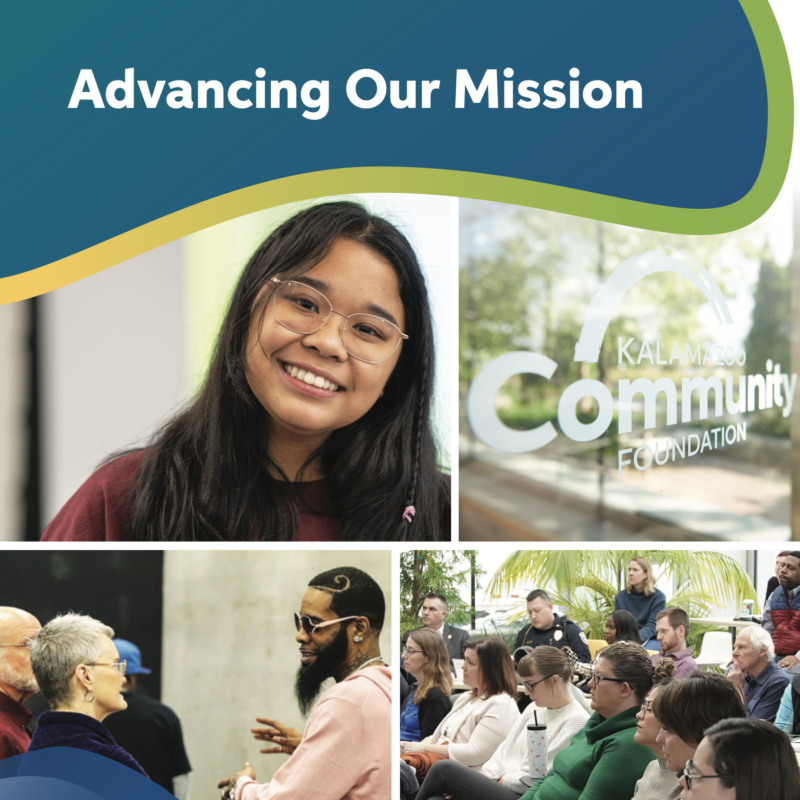 2022 ANNUAL REPORT
Advancing Our Mission
The stories in our latest Annual Report showcase the value of connection and collaboration as we work together to advance our mission of mobilizing people, resources and expertise to advance racial, social and economic justice in our community.
2022 ANNUAL REPORT
Planning for the Future
Building relationships grounded in trust is how we create systemic change. Establishing trustworthy relationships with our funded partners allows us to remove historical barriers to funding more efficiently by connecting community members to unrestricted resources and support.
Bridging the Gap
A new essay writing workshop series is helping high school kids who are looking to apply for scholarships.
Sustaining BIPOC Leadership
Those who do the work of initiating change need space for their own healing and rejuvenation.
2022 ANNUAL REPORT
Building a Better Foundation
By prioritizing early education, children are able to receive the care, engagement and support they need to develop healthy habits and a secure foundation.
Storytelling Reimagined
Telling complete and complex stories is vital to advancing racial, social and economic justice.
Power Moves
The Justice Hub (Hub) is committed to expanding capacity by redefining and redistributing power.
2022 ANNUAL REPORT
Establishing the Blueprint
Reggie Moore's Blueprint for Peace is a new approach to battling gun violence. Achieving safety for all requires an engaged and connected community.
2022 ANNUAL REPORT
Why Our Joy Matters
Truth, Racial Healing & Transformation Kalamazoo (TRHT) is a powerful framework for advancing justice. In 2022, TRHT initiated the kinds of conversations that move us toward progress.
2022 Annual Report
2022 Reflections
KZCF's Board of Trustees and Leadership Team share their exciting highlights from last year and their thoughts about the importance of collaboration in our community.